Rural Health Clinic Services
SCORH's RHC Services team has nearly 40 years' experience combined working with our state's RHCs.
The Palmetto State is home to nearly 90 certified Rural Health Clinics (RHCs). Created by the federal Rural Health Clinic Services Act of 1977, RHCs are paid an all-inclusive rate to perform qualified primary and preventive health services for Medicare and Medicaid patients in rural areas. In South Carolina, Medicare and Medicaid patients account for greater than 55% of the overall patient volume of all RHCs, making them an important part of our health care safety net. SCORH strives to meet the pressing needs of our state's RHCs through closely monitoring rural policy issues and changes that affect RHCs. In addition, SCORH hosts annual educational workshops including the topics: RHC Compliance, RHC Billing and Coding, and Evaluation and Management. Over 150 individuals to date have completed their Rural Health Coding and Billing Specialist certifications with assistance from SCORH.
Services provided:
We know that trying to interpret regulations and ensure compliance is no easy task. Our Rural Health Clinic (RHC) Services team provides technical expertise and guidance to all RHCs in the state as well as any primary care medical practice interested in becoming a RHC. With a quick phone call or email, we are able to easily determine how we may be able to help best meet clinic or community needs.
For specific needs, we are pleased to offer the following services at low to no cost.
RHC Application Assistance (Completion of CMS 855A and CMS 29)
RHC Compliance Issues
Annual Evaluations / Clinic "Walk-Through"
Policies and Procedures Manuals
Billing and Coding Technical Assistance
Health Information Technology Services (Including Medicaid Meaningful Use)
Referral to other SCORH Services as needed
Program Contact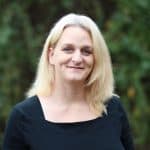 Shannon Chambers, CPC, CRCA