Gabriel Wilhelm, Community Outreach Coordinator for FoodShare, told us this story about FoodShare's Hub Manager, Cheryle Simmons:
On April 9, an 80-year-old woman called the FoodShare Hub. She had spoken to Cheryle previously, but had not purchased a food box. The woman lives by herself, has no family nearby, had other health issues, and said she was "scared to death to leave the house." But apparently food had run out and she was getting desperate. Cheryle had told her that FoodShare could bless her with a box if she was able to send someone to the pick-up site at Columbia Mall on Tuesday. But on April 9 – a Thursday – the woman fashioned a sock into a face mask, put on some gloves and drove to the distribution site. She was confused when she couldn't find anyone and called Cheryle again.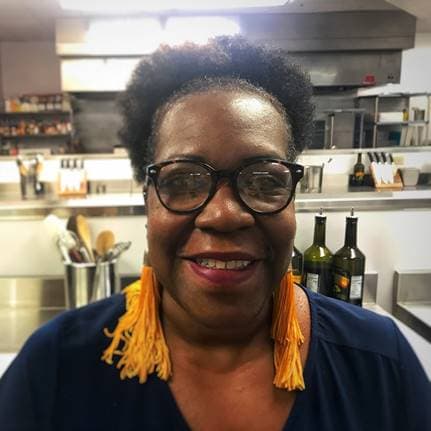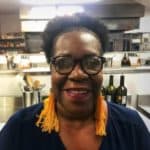 Cheryle told her to stay put – she was on the way. Cheryle was the only person in the office at the time, but left anyway to take care of this woman. Cheryle had some extra produce that she had purchased for a neighbor but was never picked up. She rushed home to get the produce, and then rushed over to Columbia Mall to find the woman to make sure she had something to eat. The woman was so grateful. She tried to even give Cheryle $5 for the produce but Cheryle refused to take anything from her.
"I know that if they were allowed to hug, they would still be embracing. The lady said she had a next door neighbor that she would share with as well," Gabriel said.
"Cheryle has a lot of responsibilities at the HUB, but every customer is a priority to her, and when she knew the lady was desperate enough for food to leave her house even though she was in an extremely vulnerable population … Cheryle dropped everything she was doing to go help this woman obtain some food. Cheryle would be embarrassed if she knew I was telling this because she doesn't see this as going above and beyond. She does these types of things all the time because she says, 'That's what we are supposed to do.'"
As the response to the COVID-19 pandemic continues across our state and nation, we want to hear the stories from your local communities. Let us know about the healthcare workers, teachers, essential retail and food service employees, faith leaders, volunteers and other heroes who have gone above and beyond to help their neighbors. As we collect these stories, we will feature them on our blog and social media accounts. Send your stories and photos to Bridget Winston at [email protected].