The South Carolina Office of Rural Health joins 20 other South Carolina organizations to form the new Healthy Palmetto Leadership Council.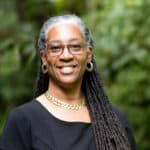 Darlene Lynch, director of community health transformation for SCORH, will represent our office on the council.
The purpose of Healthy Palmetto is to unify and mobilize healthy eating and active living efforts that create equitable opportunities for all South Carolina residents to achieve a healthy weight. The Healthy Palmetto Leadership Council serves as the state coalition of organizations that collectively addresses healthy eating, active living, and healthy weight for the Live Healthy SC State Health Improvement Plan.
The Leadership Council is using the Collective Impact model to achieve Healthy Palmetto's purpose. The SC Department of Health and Environmental Control and Eat Smart Move More SC are serving as the backbone organizations for the Leadership Council. The group began meeting in February 2020 and will meet every other month in an effort to make meaningful and sustainable progress on healthy eating, active living, and healthy weight in South Carolina.