Hospitals are receiving the first shipments of the vaccine, according to Phase 1a of the state's distribution plan. Which rural hospitals are receiving doses? What does that mean for the eight counties in South Carolina that don't have a hospital?
All rural hospitals in South Carolina are enrolled as COVID-19 vaccine providers. Each facility receives doses from the SC Department of Health and Environmental Control (DHEC) based on vaccine availability and individual facility administration capacity.
Rural Health Clinics and emergency medical services (EMS) providers that are owned or affiliated with a hospital system will be included in those system-wide vaccine plans.
"While Phase 1a provides vaccines for front-line hospital workers and other high-risk individuals, the next step for rural South Carolina is preparing other providers to administer the vaccine to the public in subsequent phases," said Dr. Greg Barabell, medical consultant for the South Carolina Office of Rural Health (SCORH). "We are providing technical assistance to ensure that all of these rural healthcare providers are registered providers and that they are working with DHEC to prepare to receive and administer the vaccine."
Aside from hospitals, what other rural healthcare providers will be allowed to administer the vaccine?
EMS providers have been given approval from DHEC to administer COVID-19 vaccinations. At this time, there is not an indication when they might be used in the process.
"EMS providers in rural South Carolina have been instrumental in the COVID response already. They've been staffing testing sites and providing in-home testing to patients who require it," said Sarah Craig, director of health system innovation for SCORH. "We are confident that they will be ready and willing to respond as vaccine providers when needed."
If you are a Rural Health Clinic, EMS agency or nursing home that is owned by or affiliated with a hospital system, please check their vaccination plan submitted to DHEC. If you are not affiliated with a system, please visit the DHEC website for the COVID-19 vaccine provider guidance for information about enrolling as an approved site to administer vaccine.
 The Pfizer vaccine requires ultra-cold storage. Are all of our rural facilities able to provide that kind of storage?
Once a facility receives the vaccine (packaged by Pfizer in a thermal shipping container), they have three options for storage:
Ultra-low-temperature freezers, which are commercially available and can extend shelf life for up to six months.
The Pfizer thermal shippers, in which doses will arrive, that can be used as temporary storage units by refilling with dry ice every five days for up to 30 days of storage.
Refrigeration units that are commonly available in hospitals. The vaccine can be stored for five days at refrigerated 2-8°C conditions.
In preparation for the vaccine disbursement, South Carolina surveyed its healthcare providers about storage capabilities.
"We knew who had ultracold storage and who didn't. Most rural hospitals do not have that capability," said Dr. Greg Barabell, SCORH's medical consultant.
DHEC coordinated with those hospitals and established a chain of command in which vaccines shipments are broken down into smaller quantities, and delivered directly to the vaccine contact on site for storage in normal vaccine cold storage. Those vaccines then have to be used within 5 days.
"DHEC is taking orders every day and making deliveries every day to make sure that every vaccine is used and gets to its final destination," Barabell said.
Each vial of the vaccine includes five doses that need to be administered within six hours after being removed from cold storage. Are rural providers prepared to administer those doses in a timely manner to avoid waste?
Rural providers have been developing administration plans unique to the capabilities and demand at each facility.  DHEC has supported this effort by providing smaller quantities of the vaccine at more frequent intervals to ensure they are able to fully utilize the vaccine doses they receive without any waste.
Statement from Graham Adams, CEO of SCORH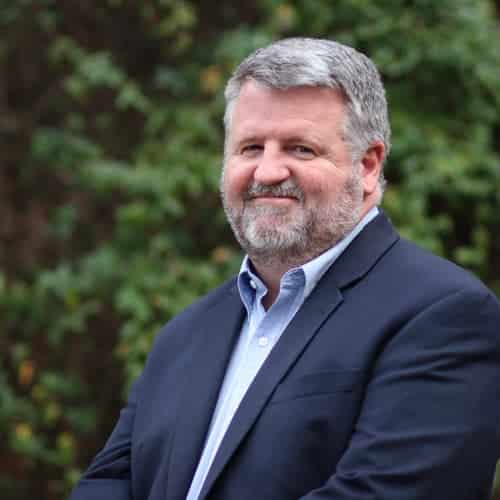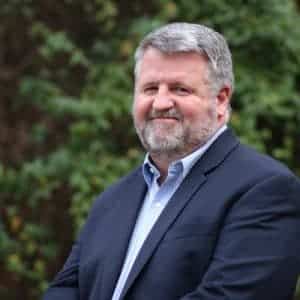 Throughout this pandemic, SCORH has played many pivotal roles in the COVID response — participating in statewide efforts to test, treat and monitor the virus, distribute PPE to rural providers, and coordinate the plans for vaccination. Along the way, we've listened to the concerns of our rural providers and made sure the voice of our rural communities was heard and considered in any statewide planning.
It's what we've always done to protect our rural communities. Our mission has not wavered.
The South Carolina Office of Rural Health was part of the state's Vaccine Advisory Committee. In that role, we have advocated for fair and equitable distribution of the vaccine to all communities across South Carolina.
As vaccine delivery continues, the South Carolina Office of Rural Health is here to ensure that our rural healthcare providers have the support they need for safe and efficient administration of the vaccine. We will provide resources and education on safe storage and handling of the vaccine, reporting requirements, and billing and coding protocols to respond to this unique situation.
Our rural healthcare providers have worked tirelessly throughout this pandemic to serve their rural communities. While the delivery of vaccines to them in this first phase is a promising development, we know it won't put an end to the pandemic just yet. We can all support and encourage these front-line workers by continuing to wear our masks, maintaining physical distance, and getting the vaccine when it is available to each of us.