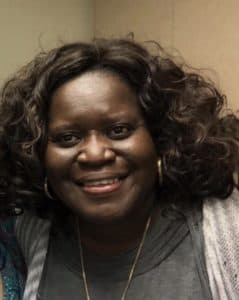 Phyllis Smart is leading the charge to feed the residents of Allendale County, where the rate of food insecurity is the highest in South Carolina. Even before COVID-19, 24.1% of adults and 26.9% of children were food insecure in Allendale County, according to 2017 statistics.
A teacher and counselor by training, Smart is also the founder of The Smart Box, an after-school and tutoring program in Fairfax. Smart Box runs an emergency food pantry and sponsors a summer feeding program for the region, services that have become more critical during the current pandemic response.
"We know that more families are facing food insecurity as schools and businesses are closed," Smart said. "We have seen dramatic increases in needs among our food pantry clients, and are only expecting needs to grow in the coming weeks and months."
The Smart Box summer feeding program normally serves about 1,000 students, both on-site and at partner sites throughout the region. Smart expects that number to double this summer, making distribution more complicated and time intensive.
But she is up to the task.
"People should never stop learning because life never stops teaching," Smart said. "Our mission is to make the lives of all feel amazing. Abundant life is not always found by going around the storm, it is found when you hit it right on."
The Smart Box has received funding from the One SC Fund, the Sisters of Charity Foundation, Eat Smart Move More South Carolina, and WellCare Health Plans to address growing needs related to food insecurity. Smart also continues to grow partnerships with the Allendale County School District, FoodShare South Carolina, the South Carolina Office of Rural Health, Healthy Learners, and Eat Smart Move More Allendale to identify new opportunities to meet growing community needs. For example, Smart recently secured 200 fresh food boxes from the Gullah Farmer's Cooperative as part of USDA's Farmers to Families Food Box program.
"Ms. Phyllis is a dedicated relationship builder. She believes in the power of creating community connections to address some of our biggest problems," said Zack King, program manager at SCORH. "Leaders like her that serve first and step up to meet any challenge are what make rural communities strong."